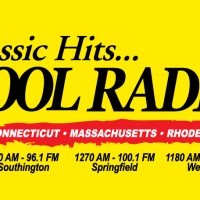 Grow your business with the power of radio advertising! Your customers are busy &  Kool Oldies goes with them!  92% of all vehicles have the radio on & 65% of all businesses play a radio all day on the job. Remember, radio has doubled its audience potential by streaming on the web… Workers listen online in their cubicles.
We love to brainstorm and develop strategies to increase your sales & profits. We are so sure that our marketing team can get results & response for your business…that we will meet with you & then write & record a commercial without charge or any obligation. We understand that if you get results we have you as an advertiser for a very long time.  Most radio companies own hundreds of stations…their focus is corporate stockholder dividends and profits.  Kool Oldies is a refreshing change from pre-programmed corporate radio.
Increase your business with the power of Kool Oldies Radio.
For more information, call 860-243.1115 and 860.930.1828 or email us at sales@fullpowerradio.com