Michael Miceli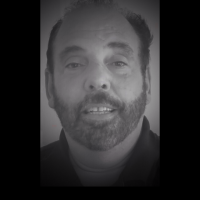 Mike Miceli is no stranger to radio.  Starting in radio at the age of 16 at WERI AM & FM, in Westerly R.I., he went on to become operations manager and program director of the station after college.  He hired Chris Berman of ESPN fame, from Brown University following his graduation, Berman did afternoon drive.  Berman then left to go to a "new cable" network called ESPN and wanted Miceli to go with him, Miceli declined (What a Buffoon!)  Miceli then went into retail for a stint in the supermarket industry, becoming a District Manager for the then Finast supermarkets.  He then went into business with his Dad opening a home center in Westerly, RI but his interest in radio continued and he assumed the morning show for the oldies station WVVE in Stonington,CT. from 1991-1998 while still operating his business.  The business lasted 24 years but he is back in radio where he says he belongs.  He says he owes his radio interest to his Aunt Patty, as she used to let him be the DJ for her music when visiting when he was 5. (GOOD GOD HE REMEMBERS PAT BOONE ON THE DOT LABEL!)  He also would like to acknowledge the impacts Carl Grande, George Grande and John Teehan had on crafting his skill.
Miceli has interviewed a vast array of personalities, from Wolfman Jack, to Peter Noone of Herman's Hermits, the Grass Roots, Penn and Teller (Teller naturally said nothing!), Ronald Reagan when he was running for President (he had a Norwich  CT. rally), Ray Romano, Cousin Brucie of WABC and much more.
He is thrilled to be on Kool and looks forward to WAKING YOU UP each morning with great music, contests, comedy and timely local and national topics.