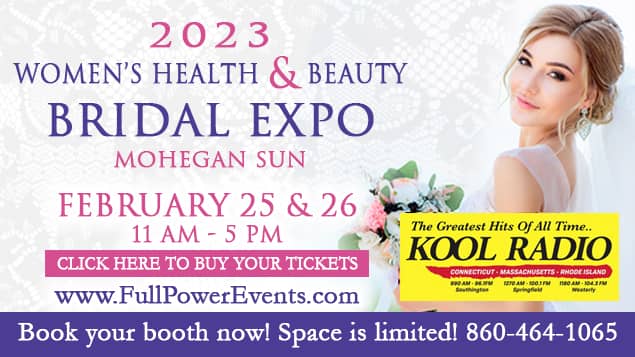 The Women's Health Beauty and Bridal Expo at Mohegan Sun is Saturday, February 25th and Sunday, February 26th from 11a-5p!
Women go to look, feel and become healthier. Brides go to plan a beautiful and creative wedding.
Over 150 Exhibitors with fresh and innovative ideas and new products.
Get your tickets—–>  http://www.FullPowerEvents.com.