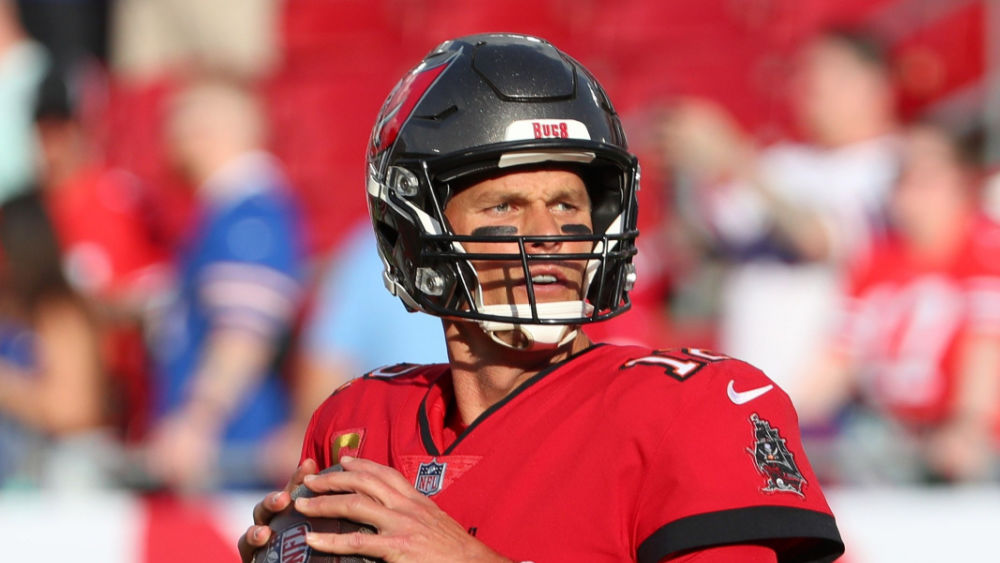 Legendary quarterback Tom Brady has announced his retirement after 23 seasons in the NFL. The 45-year-old Brady shared the news in a video posted on social media on Wednesday, saying: "I'll get to the point right away. I'm retiring for good. I know the process was a pretty big deal last time, so when I woke up this morning, I figured I'd just press record and let you guys know first. It won't be long-winded. You only get one super-emotional retirement essay, and I used mine up last year."  The seven-time Super Bowl champion also thanked his family, friends, teammates and competitors for their support throughout his career: "Thank you guys for allowing me to live my absolute dream. "I wouldn't change a thing."
Brady initially retired in February 2022, but the decision was temporary as he announced March 2022 he would return for his 23rd season with the Tampa Bay Buccaneers. The NFL tweeted, "The greatest ever," adding in another tweet: "For all the rings. For all the touchdowns. For all the memories. Thank you for everything, @TomBrady.

"  The Tampa Bay Buccaneers posted a tweet that read "#ThankYouTom, " and the New England Patriots tweeted: "Quite the ride indeed. Thank you again, @TomBrady"
Brady — a three-time NFL MVP, five-time Super Bowl MVP, three-time All-Pro, and two-time Offensive Player of the Year — is considered by many to be the greatest quarterback of all time, having led the New England Patriots to six Super Bowl wins, and the Bucs to one. During his NFL career, the three-time league MVP has broken almost every passing record, including games played (335 regular season, 383 overall), regular season passing yards (89,214), touchdown passes (649), and playoff victories (35). He has also amassed the most wins of any player in NFL history (251).
Brady played 20 seasons in New England before leaving as a free agent after the 2020 season and signing with the Bucs, where he led the team to a Super Bowl win in 2021. Brady led the NFL in pass attempts and completions in each of the last two seasons. He led the NFL in passing yards (5,316) and touchdowns (43) in 2021, en route to his 15th Pro Bowl selection. This past season, he completed 66.8% of his throws for 4,694 yards, 25 touchdowns and nine interceptions in 17 starts.
Editorial credit: Steve Jacobson / Shutterstock.com